New Piano Selection
Knabe WFM-700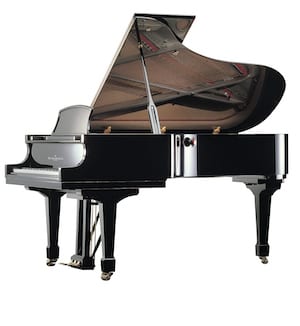 Knabe WFM-700
Model: WFM700T  |  Size: 7\'  |  Studio Finish: Ebony Polish  |  Warranty: 10 years
Knabe's Story:
Wm. Knabe & Co. was founded in Kreutzberg, Germany in 1803. Willhelm Knabe chose to apprentice himself to a German piano maker of pianofortes and become an artisan of piano-making. After honing his craft at various German piano makers' shops, he migrated to the United States in 1833. In 1854, Wm. Knabe & Co. was established.
Today, Samick Music Company is the parent company of Wm. Knabe & Co pianos. Samick continue to carry out the rich tradition of manufacturing pristine Knabe grand and vertical pianos. Many of the early designs are still incorprated into today's modern day Knabe scale and construction.
The soundboard is carefully hand-laid and tapered solid Canadian spruce. The rim of the piano is made of oak and maple.
This piano is in stock.