Gist Piano Center In The Early Years
With a $1000 loan borrowed at 32 percent interest, Ron Gist founded Gist Piano Center. Stocked with two used pianos, Gist opened for business on November 27, 1971 as a small piano repair shop on Preston Highway in Louisville. By Christmas, 1971, Gist's sales totaled $168,000.
Two years later, Gist purchased an old Steinway Model A grand piano (one of a matching pair originally owned by the prominent Speed Family of Louisville) and rebuilt it in his shop. After some careful work, the piano was ready for rental. "After a few experiences with the Steinway in town, pianists for the Louisville Orchestra started renting the piano regularly for their performances," said Gist. "Eventually, the Steinway people asked me why the Orchestra was renting my old A instead of Shackleton's new Model D [concert grand]."
From there, the relationship with Steinway & Sons and Gist Piano Center developed until (in 1975) Gist Piano Center became the Authorized Steinway & Sons Representative for Kentucky and Southern Indiana.
Trials And Tribulations
On April 3, 1974, Louisville, Kentucky, was devastated by a massive F4 tornado. One of over 26 tornados to strike Kentucky during that outbreak, the Louisville twister tore the roof off of Gist's Preston Highway shop while Ron's wife (Amanda) and two employees were inside. Gist repaired the building, relieved that the incident caused no injuries to his family or staff.
Seven years later, Gist built a new, 14,000 square foot facility on Poplar Level Road in Louisville. The new facility lasted only six years when the Watterson Expressway expansion project forced Gist to move his shop (brick by brick) 15 feet to the North.
The building reopened in 1987 and operated for four years before an electrical fault on the second floor sparked a fire that destroyed the rebuilding shop and much of the building's roof. Firefighters managed to move, cover and protect most of the Steinway piano inventory, but several other instruments were damaged or destroyed in the fire. The resulting insurance battle nearly drove the company into bankruptcy.
Gist Piano Center Today
Today, Gist Piano Center operates a 14,000 square foot facility in Louisville 15 feet from its original Poplar Level and Watterson Expressway location. Within that two-story building, Gist provides piano tuning, moving, repair, refinish, restoration and rebuilding services – as well as a full retail sales space and a 70-seat recital facility.
In January of 2014, Ron Gist decided to pass his legacy on to a new generation. His son John, who spent his entire life growing up around the piano business, and John's wife, Hannah, took over the company. With the help of John's mother, Amanda, and some advice from Ron Gist himself, John and Hannah now run Gist Piano Center's daily operations. Gist now employs over twenty industry professionals (most of whom tune, refinish, repair or rebuild pianos) and maintains active relationships with The Kentucky Center, The Louisville Orchestra, The University of Louisville and the Lexington Philharmonic.
On September 1st, 2018, Ron Gist passed away peacefully at his family farm. A memorial service celebrating Ron's life was held a week later at the Episcopal Church of the Ascension in Bardstown, Kentucky.
In the winter of 2019, Ron's life long passion for music was commemorated with the unveiling of the "Ron Gist Legacy Series" piano.
Today, Gist Piano Center is owned and operated by Ron's wife Amanda Gist and his daughter-in-law Hannah (Combs) Gist.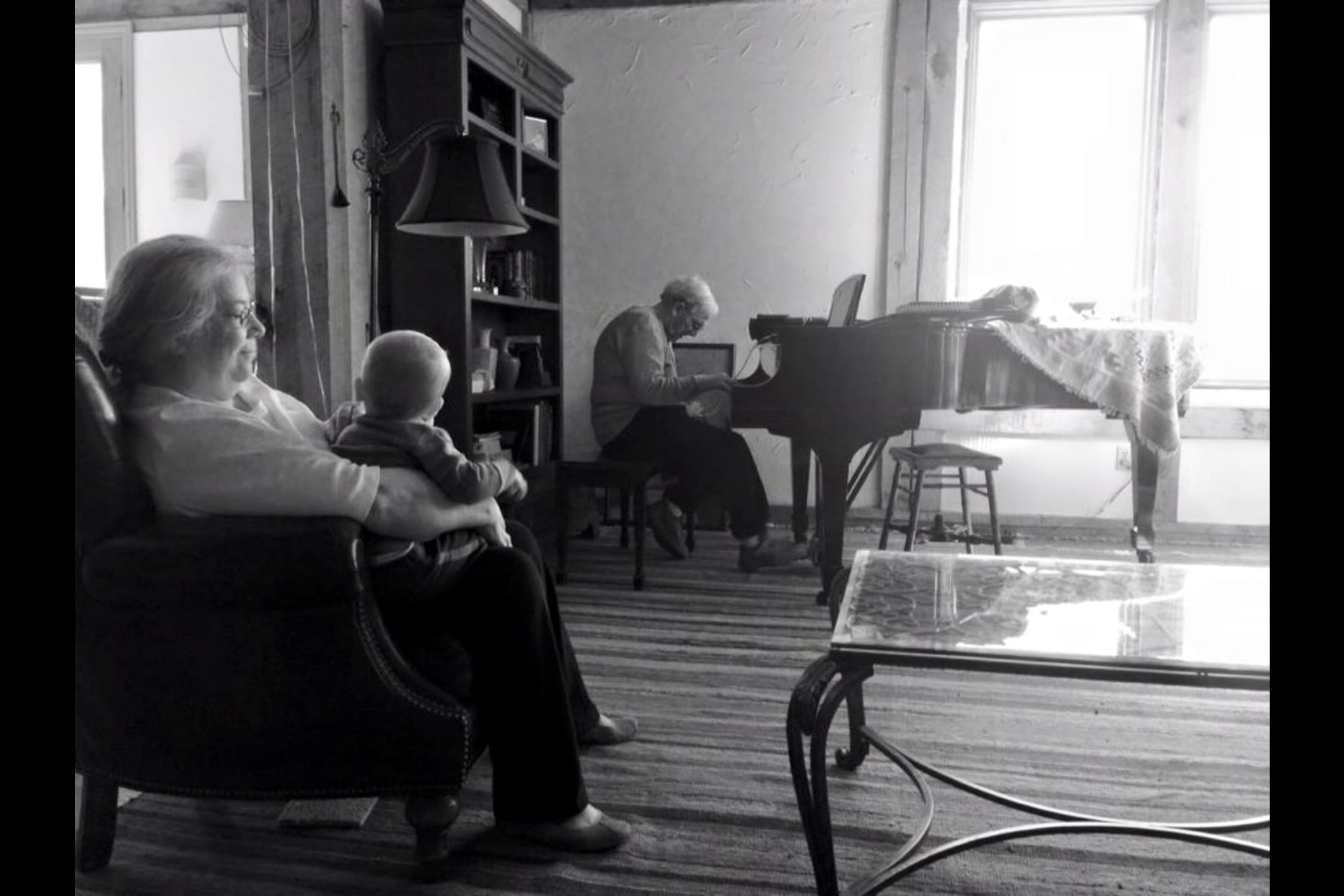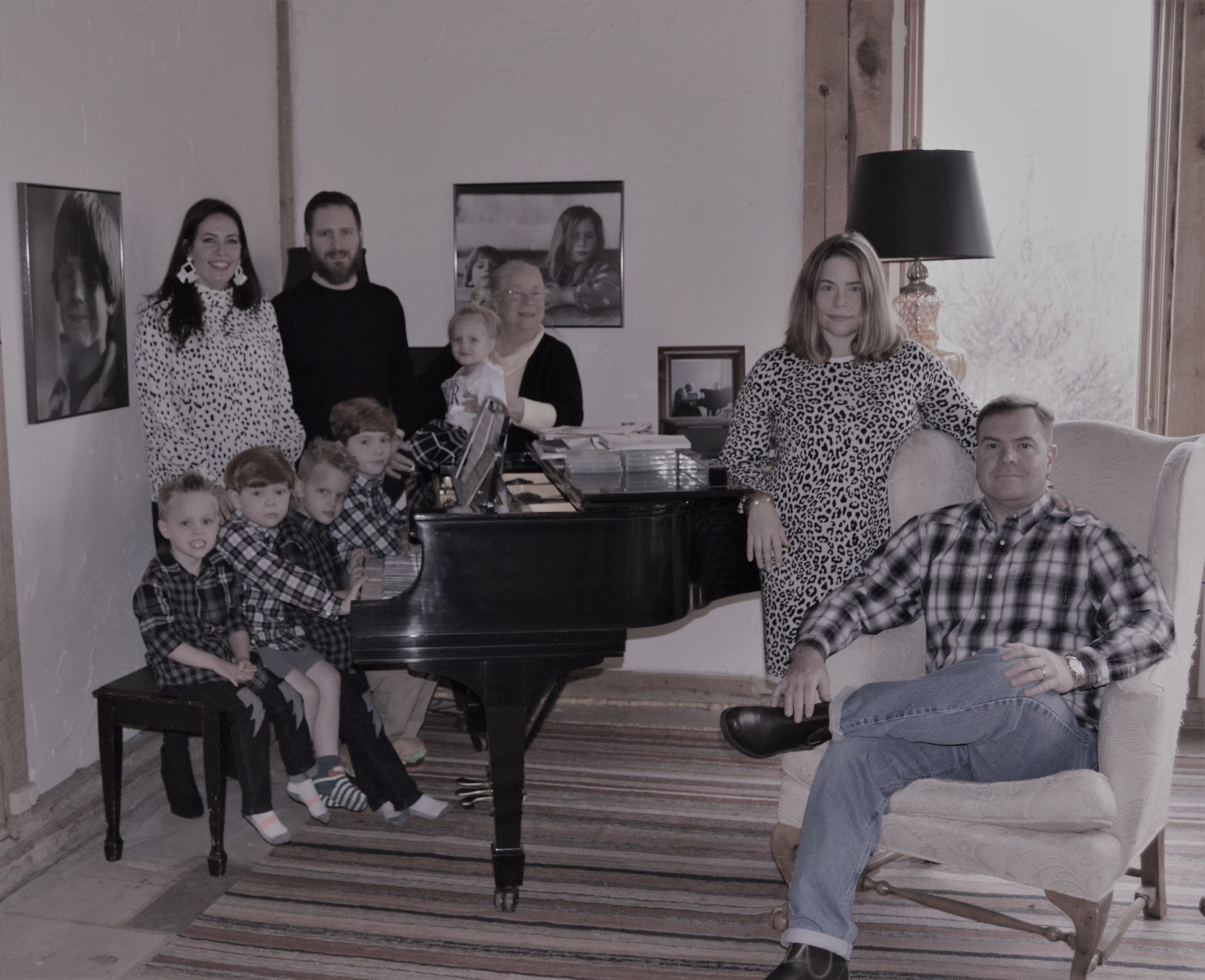 The Gist Family